Custom LCD Glass
Please fill out the form below to request a quote for a custom LCD glass.

To request a quote for a custom LCD glass, there are only a few critical things to know. Since you already have an idea of what the display will look like, specifying a custom design is easy.
Critical Things to Know:
____ Width of glass (see A below)
____ Height of glass (see C below)
____ Pins or No Pins
____ Operating temperature range
____ Operating voltage
____ Indoor or outdoor environment
____ Any other relevant information
Look over the items below, have your display sketch handy, then go down to the quote form and fill-in the blanks. If you print this page, you can use it as a guide when filling-in the quote form.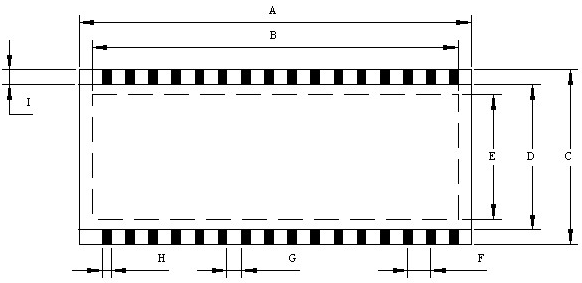 Custom LCD Glass - Request for Quotation
Please use the information above to fill-in the blanks below. All of the fields are optional, but please provide us enough information to contact you.